WHIPPLE CREEK SDA CHURCH—YOUR FRIENDLY COMMUNITY OF PASSIONATE CHRISTIANS

We at Whipple Creek recognize that you are a unique, gifted individual, and please know that there is always a place for you here. God is fascinating—and so are the strengths and gifts he bestows upon each of his children. 

You're invited to experience the warmth and approachability of our congregation as we worship God, study His word in groups, enjoy lunch together after church, and find ways to serve our community.

We love to sing our old favorites in new ways, and each Sabbath service provides orchestral accompaniment as we praise our God. 

Children through adult Bible study groups are available each Saturday morning.
Sabbath School begins with hymns on Saturday, 9:30 am
The Worship Service begins with hymns on Saturday, 10:45 am
We also have Fellowship meals you are invited to every 2nd and 4th Sabbath.
Try us out! Come worship with us on Saturday mornings and let's learn more about God together.
---
MEET THE PASTOR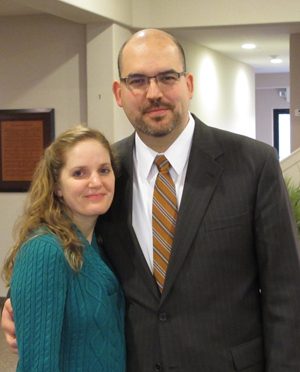 Hi, I'm Pastor Ed Nelson. I grew up in a loving Christian home and loved learning about God and His Word. But in my teenage years it dawned on me that I could have been born Buddhist, Muslim, Animist or Athiest, and I decided I needed to discover objective truth—not just embrace a subjective cultural or family religion. 

My search led me back to the Bible, the only holy book whose clear prophetic predictions have been consistently fulfilled. And now my passion is helping others discover the beauty and love of God and His plan to save humanity from the pit of sin and selfishness by offering up His own Son and recreating us in His image.

I met my wife at my first pastoral assignment. Heidi and I enjoy traveling, gardening, and trying new foods. I also enjoy a friendly game of racquetball or tennis, and when my 4x4 isn't busted, I like taking it to the mountains with friends to find new places and challenges.

Without a doubt, what I love best about this church is the people! After being assigned to Whipple Creek, Heidi and I were warmly welcomed and embraced as family. We have been challenged, uplifted, and loved by the people of Whipple Creek, and it is our prayer that you will also find a loving family here. We will always help and encourage you to love God, nurture family, and serve others.